Your surrogacy journey will be a marathon. Not a sprint. Take good care of yourselves during this time. Rely on your village. We are here for you!
Stage One — Day One to Surrogate Match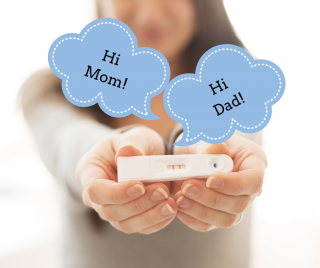 Select a medical clinic. 

Decide on medical procedures and timeline with your doctor.

Research and select donors, if needed.

Begin your search for a surrogate match.

Select and engage a surrogacy agency (if planning to use one) 

Make embryos. Have your embryos PGS-tested if desired. 

Communicate with surrogate candidates and select a match.  
Stage Two — Surrogate Match to Transfer
Obtain medical clearance for your surrogate. 

Obtain psychological clearance for your match. 

Enter into a legal contract with your surrogate and her spouse/partner. 

EMBRYO TRANSFER  
Stage Three — Transfer to Birth 
Confirmation of pregnancy (share your due date with your attorney).

Start pre-birth parentage order process (around 16 weeks of the pregnancy). 

Attorney obtains pre-birth parentage order (approximately 4-6 weeks later in NC). 

Tour hospital and speak with personnel about arrangements for delivery. 

Arrange for health insurance for your baby upon birth (we can't use your surrogate's policy). 

Make travel arrangements (if necessary) for the birth. BRING YOUR PARENTAGE ORDER WITH YOU. 

Meet Your Baby!
Download a printable version of the checklist here. If you have any questions, please contact us because sometimes, it takes a village. 
The following two tabs change content below.
Latest posts by Jennifer Tharrington (see all)